Remembering Craig Manifold

Dr. Manifold was an invaluable member of the EMS community and was an especially cherished member of the National Registry family having served on our Board of Directors since 2014. Additionally, he was the Past Chair of the National Registry's Research Committee and its International Committee.

Dr. Manifold served the EMS community in many roles – as the Medical Director of NAEMT, the Medical Director in San Antonio and an assistant professor at the University of Texas Health Science Center in San Antonio. He served on many boards, both in Texas and nationwide. Dr. Manifold served on the South Texas Regional Advisory Council (STRAC), American College of Emergency Physicians, and Governors EMS and Trauma Advisory Committee.

Having earned the rank Brigadier General (Retired), Dr. Manifold also served as Joint Surgeon for the Texas Air National Guard, and Commander for the 149th Medical Group of the Texas Air National Guard in San Antonio.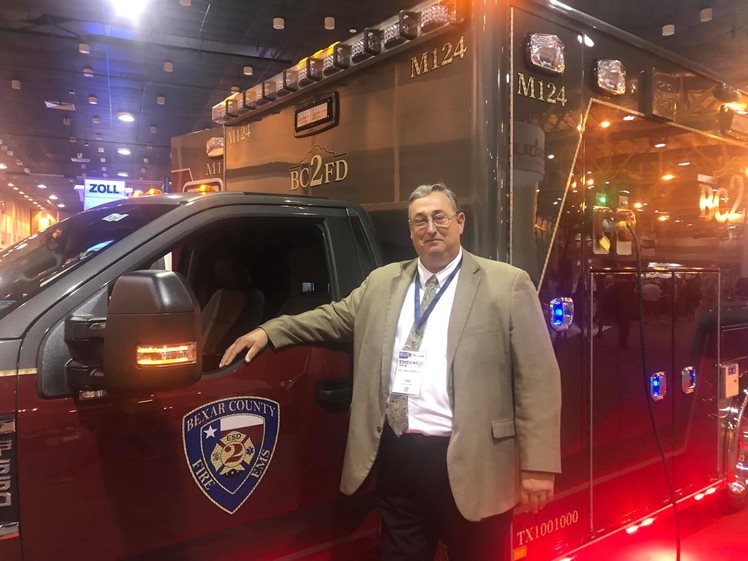 "We knew Dr. Manifold as a gentle leader, a persistent advocate and trusted member of the national EMS community. More importantly, though, he was our friend and we will forever cherish the mark he left in each of our lives, professionally and personally." Heather Davis, Chair of the Board of Directors for the National Registry.
"Dr. Manifold was one of those rare individuals who was truly a scholar and a gentleman. Not only was he highly respected as a physician and military commander, he totally understood the street medicine aspect of EMS and always had the best interest of patients, EMTs and Paramedics as a priority. I always enjoyed chatting with him about EMS and military topics and always learned something when I spoke with him. I feel privileged that I had the opportunity to know him. He will be greatly missed." Michael Kass, Member, Board of Directors for the National Registry
"Dr. Manifold was a gentle soul and a man with much wisdom. When he spoke, everyone listened. Having worked with Craig while at DHS and here at the National Registry, I saw first-hand his passion for and dedication to EMS from his role with training, ensuring interoperability of EMS resources, advocacy for the betterment of the profession, research, governance, and more. His untimely death is a tragic loss to the national EMS community; he will be sorely missed." Bill Seifarth, Executive Director of the National Registry
"Dr. Manifold lived a life of service; there is no greater praise." Greg Applegate, Chief Science Officer
"Dr. Manifold was profoundly influential in a wide variety of EMS improvements. He freely shared his assistance and counsel in any way that could help. I will miss his wisdom and counsel." Mark Terry, Chief Certification Officer

In November 2020, the Board of Directors of the National Registry of EMTs announced the dedication of the Dr. Craig Manifold EMS Scholar position. Read more here.