The National Registry Team
Bill Seifarth, MS, NRP
Executive Director
Bill Seifarth was appointed by the National Registry Board of Directors to serve as the fifth Executive Director of the National Registry, starting August 24, 2018. A Nationally Registered paramedic and an industry veteran, Seifarth brings more than 20 years of experience to the position, including Emergency Medical Services (EMS) leadership at both the State and Federal levels, along with a background of managing several comprehensive certification programs.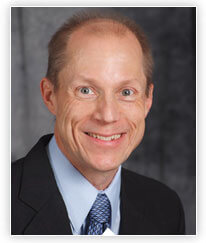 Mark Terry, MPA, NRP
Chief Certification Officer
The Certification and Policy Team, led by Chief Certification Officer Mark Terry, is responsible for administering certification policies and processes such as eligibility, re-registration, career re-entry, audits, investigations, policy development and accreditation. The core mission of this team is consistent application of certification policies. Previously, Mr. Terry served on the National Registry Board of Directors from 2009 until 2017. Mr. Terry is a Paramedic and has an MPA from the University of Kansas.
"Never doubt that a small group of thoughtful, committed citizens can change the world. Indeed, it is the only thing that ever has." — Margaret Mead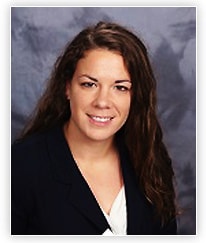 Lindsey Durham, MBA, CPA
Chief Operating and Financial Officer
The Finance and Administration Team, led by Chief Financial Officer Lindsey Durham, is responsible for managing the business administration functions of the Registry including contracts, sales fulfilment and administrative support. The core mission of this team is prudent and sustainable business operations. Ms. Durham is a CPA and has a Master's in Business Administration from The Ohio State University.
"Success is liking yourself, liking what you do and liking how you do it." — Maya Angelou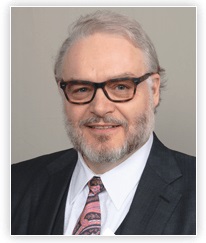 Greg Applegate, PhD, MBA
Chief Science Officer
The Science and Examinations Team, led by Chief Science Officer Greg Applegate, is responsible for research and examinations related processes, test content development for cognitive and psychomotor exams, test administration and psychometrics. The core mission of this team is to advance the understanding of EMS through evidence based research and to provide valid and reliable assessments of competency. Dr. Applegate has a PhD from Purdue University in Educational Psychology and an MBA from Indiana University.
"The most exciting phrase in science, the one that heralds new discoveries, is not 'Eureka!' but 'That's funny…'" — Isaac Asimov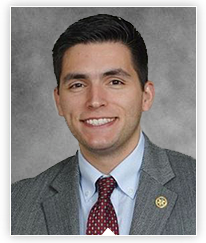 Alan Arguello
Stakeholder Partnership Manager
Alan Arguello is responsible for implementing a proactive strategy for stakeholder engagement. His focus is building valuable relationships between the National Registry and its stakeholders. Alan is a Paramedic and is a certified Project Management Professional (PMP). He carries a Bachelor's in Homeland Security Studies from Tulane University and is completing his MBA through Louisiana State University.
Jon Bryden
Senior Business Analyst
Jon Bryden leverages technology to improve business processes by translating stakeholder needs into projects for the information technology team. Mr. Bryden is a Certified Associate in Project Management and has a Bachelor's in Busines Administration and Accounting from The Ohio State University.
John Corley
Program Manager
John Corley is the Associate Content Developer at the National Registry. Mr. Corley is a Paramedic and has a Bachelor's in Emergency Medical Services from The University of South Alabama.
Mihaiela Gugiu, PhD
Psychometrics Manager
Dr. Mihaiela Gugiu is responsible for ensuring that all examinations, scores and related materials produced by the National Registry meet acceptable standards under public and professional scrutiny. Dr. Gugiu has a Ph.D. in Political Science from Western Michigan University.
Sara Hammond
Controller
Sara Hammond is a Senior Accountant with over ten years of experience at the National Registry. Ms. Hammond has a Bachelor's in Accounting from Franklin University.
Megan Hollern
Certification Manager
Megan Hollern assists with the development and implementation of the National Registry recertification and eligibility policies and procedures. Ms. Hollern is a Paramedic, a Registered Nurse, and she has a Master's in Management and Leadership from Webster University.
Matthew Jennell
Developer
Matthew Jennell is a web application developer with experience in Swift (iOS), C#, JavaScript, XAML, WPF, XML, C++, Python, VBA, and JAVA. Mr. Jennell has a Bachelor's in Computer Science and Mathematics from Capital University.
Dawn Markiecki
Customer Experience Manager
Dawn Markiecki assists with the development and implementation of the National Registry certification and eligibility policies and procedures. Ms. Markiecki has a Bachelor's in Business Communication from Walden University.
Corinne Miesse
Sr. Certification Specialist
Corinne Miesse is the Senior Certification Specialist at the National Registry. She has a Masters of Library and Information Science from Kent State University.
Ray Mollers
Director of Stakeholder Partnerships
Ray Mollers leads the organization's team responsible for partnerships with federal agencies, state EMS Offices, EMS Educational Programs and local partners. Ray joins the team after more than 32 years of combined Federal service. Ray holds a Health Science degree from Campbell University and is working on a master's degree in Health Administration with Central Michigan University. He also served 22 years as a U.S. Army Special Forces Medic and was a Nationally Registered Paramedic.
Ash Panchal, MD, PhD
Research Director
Dr. Ashish R. Panchal oversees the National Registry's research activities and serves as a mentor for the research fellows. He is also an Associate Professor of Emergency Medicine at The Ohio State University Wexner Medical Center, and serves as the Delaware County EMS medical director. Dr. Panchal has a PhD in Organ System Physiology from Case Western Reserve University and a MD from The Ohio State University.
Tad Rhodes
Information Technology Director
Tad Rhodes is responsible for overseeing technology initiatives used by the National Registry in achieving the organization's mission while adding value to our stakeholders. Tad has over 20 years of project leadership and software development experience in the digital, communications, e-commerce and non-profit spheres. He is a graduate of West Virginia University with a BS in Computer Science and BA in Interdepartmental Studies.
Karen Sutherland, PhD
Director of Examinations
Dr. Karen Sutherland oversees the creation, delivery, and quality assurance of the cognitive and psychomotor examinations. She has a doctorate in Immunology/ Microbiology and a Master's degree in Medical-Surgical Nursing.