Honoring Dr. Craig Manifold
View Past Chairpersons
Board of Directors
The National Registry is governed by a Board of Directors comprised of some of the most prominent figures from all segments of the Emergency Medical Services community and the general public. Our board members are committed to public protection and quality patient care.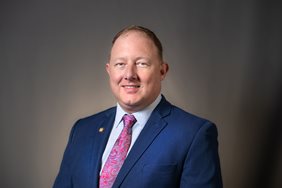 Adam Heinz, MBA, NRP, AEMD
Executive Director of Integrated Healthcare
REMSA Health

Adam Heinz is the Executive Director of Integrated Healthcare at REMSA Health. Adam joined REMSA Health in 2002. Having held a variety of leadership roles including EMS Supervisor, Clinical Development Manager and Director of Clinical Communications, he is now responsible for the strategic advancement of REMSA Health's innovative health care projects. A national award-winning senior leader, Adam represents the collaborative and business interests of the organization with regional partners, regulatory representatives and elected officials. In addition, Adam oversees the organization's clinical services and its Center for Integrated Health and Community Education.

Adam is an alumnus of the University of Nevada Reno and in 2020 he completed an MBA program with an emphasis in healthcare leadership. In addition to being a Nationally Registered Paramedic (NRP), Adam is certified as a Nevada State EMS Instructor and as an Advanced Emergency Medical Dispatcher (AEMD). Currently, Adam serves on the Clinical Practices and Standards, and Mobile Integrated Health Committees of the National Association of EMS Physicians. In addition, he serves as vice-chair of the Professional Standards Committee of the American Ambulance Association (AAA). Locally, Adam services on the community advisory board for Donor Network West.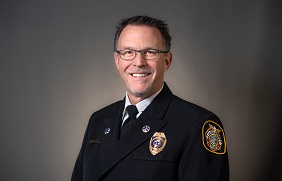 KEVIN E. MACKEY, MD, FACEP
BOARD CHAIR
Medical Director, Sacramento Regional Fire Services
Sacramento, California
Kevin has been a part of the EMS profession for over 20 years, first as a provider, and currently as a regional medical director, and also fire service medical director for the second largest ambulance provider in California. He has served as President of the Emergency Medical Directors Association, California and currently serves as a board member for the NAEMSP. In addition to his current position as Medical Director for Sacramento Regional Fire Services, Kevin is the EMS Rotation Director for the University of California-Davis, Emergency Medicine Residency.Kevin fulfilled his Affiliated Residency in Emergency Medicine from the University Health Science Center, University of Pittsburgh. He holds a Doctorate of Medicine from St. Louis University School of Medicine, St. Louis, Missouri; and both a Master of Science in Biology, and Bachelor of Science in Biology from California State University.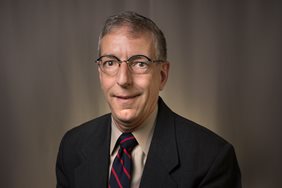 MICHAEL MCEVOY, PhD, NRP, RN, CCRN
BOARD CHAIR-ELECT
EMS Coordinator
Saratoga County, New York
Chief Mike McEvoy is the EMS Coordinator for Saratoga County, New York and a nurse clinician in the cardiothoracic surgical ICU at Albany Medical Center where he also chairs the hospital resuscitation committee and teaches critical care medicine. Mike is a paramedic supervisor for Clifton Park & Halfmoon Ambulance, a firefighter/paramedic and chief medical officer for West Crescent Fire Department. He is the Chair of the EMS section board member for the International Association of Fire Chiefs (IAFC) and in his free time, an avid hiker and winter mountain climber. Mike has been a Nationally Registered paramedic since 1983.
Bryan Nelson, MBA, NRP
Regional Program Coordinator, ACS – STEMI and Cardiogenic Shock / Acute Mechanical Circulatory Support Programs
Lehigh Valley Health Network

Bryan has been involved in EMS since 1989 and attained certification as a Nationally Registered Paramedic in 1992. He has a diverse background in EMS including 911-ground ambulance, firefighter/paramedic, and several years as a full-time, critical-care flight paramedic on a helicopter. Bryan currently oversees the ACS-STEMI Program and the Cardiogenic Shock & Acute Mechanical Circulatory Support Program for Lehigh Valley Health Network in northeast Pennsylvania. Bryan has extensive experience leveraging data for quality, process, and systems improvement, and collaborating with multidisciplinary teams to enhance local and regional systems of care. He is adjunct faculty at The George E. Moerkirk Emergency Medicine Institute at Lehigh Valley Health Network and was awarded the 2019 Adjunct Instructor of the Year. He has more than 25 years of experience teaching AHA, trauma life support, and paramedic programs. Bryan holds a BS in Biology and an MBA with a focus on Change Management. He currently serves on the board of directors for his Regional EMS council and as well as various local, regional, and national EMS advocacy and leadership committees. He previously served on the FEMA/HHS ASPR COVID-19 Healthcare Resiliency Task Force as a member of the Prehospital Workgroup. He currently serves as the Region I Director for the National Association of EMTs and was the recipient of the NAEMT Presidential Leadership Award. He continues to work part-time as a paramedic for two municipal EMS agencies and resides in a suburb of Allentown, PA with his wife, three children, and two golden retrievers. In his spare time, he enjoys fishing, hiking, and the great outdoors. Bryan is a United States Army veteran.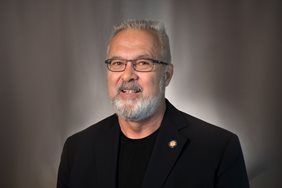 Kenneth Williams, MD, FACEP, FAEMS
Professor of Emergency Medicine, Director of the Division of EMS at Brown University

Dr. Kenneth Williams is a Professor of Emergency Medicine, Director of the Division of EMS at Brown University, and a member of the American College of Emergency Physicians EMS Committee. He founded Brown's ACGME EMS Fellowship and LifePACT, the critical care ambulance service at Rhode Island Hospital. He is also Medical Director for the Rhode Island Department of Health Center for EMS, Past-President of the Air Medical Physician Association, Past-President of the Rhode Island Chapter, American College of Emergency Physicians, past Chair of the National Association of EMS Officials Medical Director's Council and a member of other professional organizations including NAEMSP. He was first certified as an EMT in the 1970s, and stays active in EMS through teaching, administration, research, and clinical care on LifePACT's ambulances. When not working, Dr. Williams can likely be found enjoying family activities, building boats, sailing, or patrolling Rhode Island waters with the USCG Auxiliary.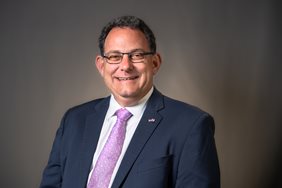 W. SCOTT GILMORE, MD, FACEP, NRP
TREASURER
Assistant Professor of Emergency Medicine, Washington University School of Medicine
St. Louis, Missouri
W. Scott Gilmore, MD, FACEP, EMT-P, has been involved with EMS for more than 20 years, working as an EMT, paramedic and EMS educator. He is currently an Assistant Professor of Emergency Medicine at Washington University School of Medicine, St. Louis, MO. He also serves as the Medical Director for the Saint Louis Fire Department, a physician for Missouri Disaster Response System and St. Louis Metro USAR Task Force-1 and is a member of the Advisory Council for Abbott EMS, St. Louis, MO.
A member of the National Association of EMS Physicians, Dr. Gilmore, serves as Chair of the Education Committee. Dr. Gilmore was the 2012 recipient of the John P. Pryor, MD, Street Medicine Society Award.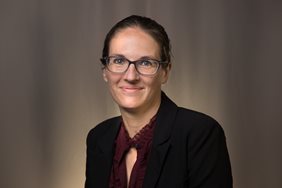 Maia Dorsett, MD, PhD, FAEMS, FACEP
Emergency Medicine and EMS Physician
University of Rochester Medical Center

Maia Dorsett is an Emergency Medicine and EMS Physician at the University of Rochester Medical Center. She completed residency in Emergency Medicine and EMS fellowship at Washington University in St. Louis before moving to upstate New York where she took on active role in EMS education at both the local and national level. She currently serves as the Monroe-Livingston Associate Regional Medical Director for Education and Quality and the Medical Director for EMS education programs at Monroe Community College. Nationally, she has served as the Education Committee chair for NAEMSP and was elected to the NAEMSP board of directors in 2022.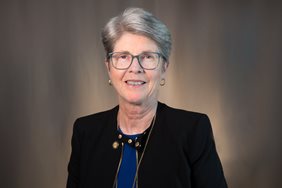 Kim D. McKenna, PhD, MEd, BSN, NRP
EXECUTIVE COMMITTEE MEMBER AT-LARGE
Director of Education
St. Charles County Ambulance District
St. Peters, Missouri
Kim McKenna has provided emergency care and EMS education for more than 30 years for hospital, fire, and third service EMS programs. She currently directs the education division at a mid-sized EMS agency in metropolitan St. Louis.The division provides employee education and quality improvement. Kim is also the program director for the district paramedic and EMT programs. She formerly served as Chief Medical Officer for the Florissant Valley Fire Protection District and as Director of Education at Mercy Hospital, St. Louis. Kim is an educator, author and editor.She holds a PhD in Education with a focus on Educational Leadership and Policy Studies from the University of Missouri - St. Louis. Kim served as the Emergency Medical Responder Project Level leader on the 2009 National EMS Education Standards Task force. As a former member of the NAEMSE board of directors, Kim chaired the Publication and Research Committees. She currently serves on the board of advisors for the Prehospital Care Research Forum at UCLA.
HEATHER DAVIS, ED.D, NRP
IMMEDIATE PAST BOARD CHAIR
Director of Student Assessment in the David Geffen School of Medicine
Los Angeles, California

Heather Davis is the Director of Student Assessment in the David Geffen School of Medicine where she is responsible for the management of a valid, reliable, and equitable assessment program used to enhance the learning and verify competency of undergraduate medical students at UCLA. She previously spent more than 20 years in leadership positions at the UCLA Center for Prehospital Care, most recently as the Associate Director, and 12 years as the Paramedic Program Director. Her previous position was the Education Program Director for the LA County Fire where she managed education programs for over 3000 firefighter EMTs and Paramedics. She holds a Doctorate in Educational Psychology from the University of Southern California where she also teaches as an Adjunct Professor in the Rossier School of Education, and is the Immediate Past Chair for the National Registry of EMTs. Dr. Davis is a published author and national speaker.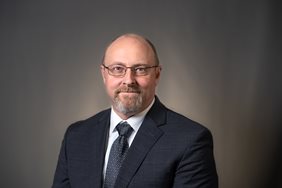 Steve McCoy, BS, EMTP
Chief, Florida Bureau of Emergency Medical Oversight
State of Florida EMS Director

Steve McCoy is the State EMS Director/Bureau Chief for the Florida Bureau of Emergency Medical Oversight. Steve began his tenure in state government in 2006 as Florida's EMS Training Coordinator. In this position, he reviewed curriculums and performed site visits for Florida's EMS educational programs. He has also served as the State of Florida EMS Data Manager and Quality Improvement Coordinator where he focused on clinical improvements and the implementation of various data systems. Steve was promoted to State EMS Director and then was promoted to Chief of the Bureau of Emergency Medical Oversight in 2021. His field-level and state government experience has led to multiple years of participation with the National Association of State EMS Officials, the Federal Interagency Committee on EMS (FICEMS) and the National EMS Quality Alliance (NEMSQA). Steve has been the State EMS Director of the nation's third most populous state where he oversees the certification and licensure of 75,000+ EMTs and Paramedics, 302 EMS agencies, 75+ EMT and Paramedic training programs, and 7,400 Public Safety Telecommunicators. Steve has a proven track record of implementing successful programs throughout the EMS industry.
Jane Ball DrPH, RN
Consultant
Gaithersburg, MD
Dr. Jane Ball is the experienced author of several award-winning medical and nursing textbooks and numerous articles. Dr. Ball's work on pediatric emergency care has been published by prestigious industry journals including the Annals of Emergency Medicine, the Journal of Emergency Nursing, and Pediatric Emergency Care. Currently, Dr. Ball puts her public health and nursing expertise to use as a trauma system consultant for the American College of Surgeons and as a pediatric emergency system consultant for other organizations. Dr. Ball has been recognized as a distinguished alumna of Johns Hopkins University, where she earned both her undergraduate and graduate degrees, and as a distinguished practitioner by the National Academies of Practice.
Leaugeay Barnes EdD, MS, NRP, NCEE
University of Hawaii-Kapiolani Community College, Assistant Professor
Honolulu, Hawaii
Ms. Barnes has worked in EMS since 1991 and obtained her paramedic certification in 1996. She has worked for several ambulance services in Oklahoma and Texas, and as a flight paramedic in both fixed-wing and rotor-wing aircraft. She began her journey into initial EMS education in 2001 as a faculty member at Rogers State University moving to EMS program director at Oklahoma City Community College in 2004, from 2013- 2017 she developed, directed, and taught the EMS programs at Tulsa Community College. In 2017, she began work as a faculty member for Kapiolani Community College.
In 2016, NAEMT/ Jones & Bartlett awarded Ms. Barnes the Award of Excellence, EMS Educator of the Year. In 2011, the Oklahoma EMT Association selected her as the EMS Instructor of the Year, and in 2010 she was awarded the NISOD Award for Excellence in Teaching & Leadership. From 2010- 2015 she served on the National EMS Advisory Council and is currently serving on the Board of Directors for the National Association of EMS Educators. Ms. Barnes is AHA Regional Faculty (BLS, PALS, and ACLS) and a PHTLS and TCCC Course Coordinator. She has also served on the AHA Stroke Advisory Committee in Oklahoma. Ms. Barnes has also served as a site visitor for the Committee on Accreditation for EMS Programs (CoAEMSP) since 2010. She was a subject matter expert, SME, and author for the National EMS Education Standards and is currently serving on the SMEP for the Scope of Practice Model revisions. Ms. Barnes has authored, edited, and presented on a multitude of EMS topics locally and nationally.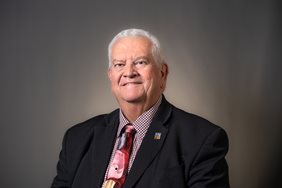 Paul R. Patrick, M.Ed.
Deputy Division Director, Utah Department of Health, Division of Family Health and Preparedness
Salt Lake City, Utah
Paul R. Patrick is currently the Deputy Division Director for the Utah Department of Health Division of Family Health and Preparedness. Paul is also the Emergency Medical Services and Preparedness Director for the State of Utah. In addition he is a President of the National Association of EMS Officials (NASEMSO) serving in that position until the annual meeting 2016.
He also is a member of the Association of State and Territorial Health Officials (ASTHO) Preparedness Policy Committee and the CDC Public Health Preparedness Directors. Other groups he serves on include the Public Safety Advisory Committee Executive Committee (PSAC-EC), SAFECOM Executive Committee, National Public Safety Telecommunications Council (NPSTC) Executive Committee, Public Safety Alliance (PSA), Utah Communication Authority, and as Chair of the Western Affiliate for the American Stroke Association.
Paul is a native of Utah, married, and the father of three children. He received his Eagle Scout award in 1967 and graduated with honors from Springville High School in 1971. Paul completed his Design Engineering Degree in 1978 from Brigham Young University and Masters of Education from Western Governors University in 2013. In 1978, Paul certified as an Emergency Medical Technician and also worked for 25 years with the Springville Ambulance Service.
Claire Vecchio, MBA
Chief of Staff, West Feliciana Parish
St. Francisville, Louisiana
Ms. Claire Vecchio is currently the Chief of Staff for West Feliciana Parish, Louisiana. She is responsible for planning and directing administrative and operational activities that support the Parish. Ms. Vecchio oversees constituent's services and supports and accelerates multiple organizational initiatives. Her responsibilities also include advising the Parish President regarding federal, state and local issues affecting the region, conducting financial analyses for the Parish, and supporting emergency management efforts as a senior representative for the local government.
Ms. Vecchio completed her Bachelor of Arts degree in Business Administration at Flagler College and her Master of Business Administration degree with the University of Phoenix. Prior to her current position, Ms. Vecchio served as Treasurer and Business Manager in the medical private sector. She has also served in multiple public positions in academia and the U.S. Government.
Ms. Vecchio has traveled extensively over the course of her almost 25 years of professional experience in the public and private sectors. She has lived in Asia, Europe, and multiple locations across the United States while balancing family responsibilities with academic, professional and community service pursuits. Ms. Vecchio is currently a member of the West Feliciana Women's Service League and serves on the United States Air Force Academy Parents' Committee.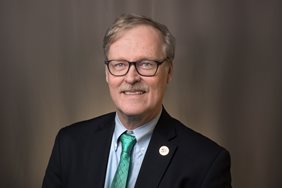 Owen T. Traynor, MD
Director of Prehospital Care, St Clair Hospital
Adjunct Assistant Professor in Emergency Medicine, University of Pittsburgh School of Health and Rehabilitation Sciences
Board Member, Southbridge Emergency Medical Services
Board Member, Scott Township Emergency Medical Services
Owen T. Traynor, MD, is an adjunct assistant professor in emergency medicine at the University of Pittsburgh School of Health and Rehabilitation Sciences and the medical director of its EMS degree program and the medical director of paramedic education for the Center for Emergency Medicine of Western Pennsylvania. He is the director of Prehospital care at St Clair hospital in southwestern PA.
Previously, Dr. Traynor was the chief emergency medicine resident in the University of Pittsburgh Affiliated Residency in emergency medicine, and assistant chief instructor of the Nassau County Emergency Medical Services Academy. His EMS field experience began as a volunteer firefighter and EMT for the Wantagh Fire Department. Dr. Traynor also served as a NYC paramedic before attending medical school.
He also serves as the medical director and a member of the board of directors for Southbridge Emergency Medical Services; medical director and a board member of the Scott Township Emergency Medical Services; and medical director for the Eastern Area Prehospital Services, Tri-Community South Emergency Medical Services, Kirwan Heights Fire Department EMS, Edgewood Fire Department QRS, and Swissvale Fire Department QRS.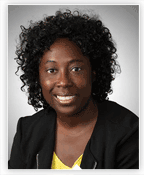 Sylvia Owusu-Ansah, MD, MPH, FAAP
Assistant Professor Pediatrics
Director of Prehospital and EMS
Sylvia Owusu-Ansah has been dedicated to the pediatric and EMS legislative advocacy for over a decade. She has been involved in pre-hospital care at the local and state level and has been an advocate of Emergency Services for Children (EMSC) at the federal level for the past 8 years. As an EMS fellow, she served as an assistant medical director to Howard County Maryland. She also works with government agencies such as the Secret Service, Marshals Service and Immigration and Customs Service (ICE), and served during the most recent presidential inauguration. She has also developed numerous health education curricula for schools over the past decade. She is currently playing a significant role as co-site PI for Development and Testing of Pediatric Cervical Spine Injury Risk Tool (C-spine) NICHD funded PECARN study.
Jeffrey M. Elder, MD, FAAEM, FACEP, FAEMS
Clinical Associate Professor of Medicine
Co-Director of the Division of EMS and Disaster Medicine
Dr. Jeffrey Elder is a Clinical Associate Professor of Medicine in the Section of Emergency Medicine at LSU Health Sciences Center in New Orleans and serves as the Co-Director of the Division of EMS and Disaster Medicine. He is also the Medical Director for Emergency Preparedness at University Medical Center in New Orleans and EMS Medical Director for St. Tammany Fire District No. 1 (Slidell Fire). He previously served as the Director and Medical Director of New Orleans EMS. A graduate of LSU School of Medicine, Dr. Elder began his career in EMS while training as a resident in Emergency Medicine at Louisiana State University Health Sciences Center. While working with some of the best paramedics in the country, he learned how advances in prehospital medicine can drive in-hospital emergency medical care. He is board certified in both Emergency Medicine with subspecialty board certified in Emergency Medical Services by the American Board of Emergency Medicine.
Martin Maness, MBA
Denver, Colorado
Martin Maness is a collaborative IT leader with experience in several industries including Fortune 500, Healthcare, Education, Telecommunications and Nonprofit entities. He has proven expertise in engaging employees and creating a culture of innovation and delivery of customer value across complex environments. He has experience in several Healthcare technologies including Cemer, AllScripts, Tempus, and Affinity and is proficient in managing Operation and Capital Budgets. Mr. Maness completed his Bachelor of Science in Management Information Systems from Iowa State University and his Master of Business Administration from Creighton University located in Omaha, Nebraska. He is a certified Project Management Professional (PMP) as well as a Certified SCRUM Professional and Certified Agile Leader and Coach. Mr. Maness co-authored an article appearing in the American Journal of Preventative Medicine (October 2016 Volume 1, Issue 4, Pages 522-526) and SCRUM Alliance – Organizational Agility Begins at the Top (October 2016). Mr. Maness is uniquely positioned in the industry to lead digital and organization transformations.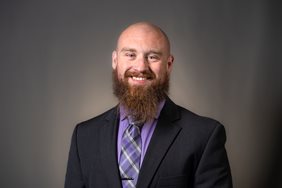 Braxton Morrison, MS, NRP, TP-C
Vinton, Iowa
Braxton Morrison has over seven years of emergency medical services (EMS) experience and is currently a Nationally Registered Paramedic (NRP) and licensed in Iowa as a paramedic with a critical care paramedic (CCP) endorsement. Braxton's EMS experience has been in 911 and inter-facility transport services encompassing a wide array of different patients. Braxton is also an EMS instructor and provides EMS education through his personal training company, which is currently the only NAEMT-authorized tactical medicine training center in Iowa. Braxton's EMS focuses are in tactical, remote, and wilderness medicine, and he holds certifications or has attended specific training relating to each, such as his Tactical Paramedic certification. Braxton holds an associate degree in EMS, a bachelor's degree in criminal justice, and a master's in emergency management. Currently, he is a full-time student at Walden University pursuing his PhD in Human Services with an emphasis in disaster, crisis, and intervention.
Kraig Kinney, JD, EMT-P, PI
State of Indiana EMS Director

Kraig Kinney serves as Indiana's State EMS Director, a position he's held since 2020, and was also recently named as the Vice Chair of the Interstate Commission for EMS Personal Practice (EMS Compact). With more than three decades of EMS experience, Kinney has held several roles, ranging from ambulance operator, training coordinator, and Putnam County's former executive director of EMS operations. Early on, Kinney certified as an EMT in 1991, following advancement to paramedic in 1994, and transitioned into the educator role as an EMS primary instructor in 1996. Kinney spent two years as the deputy general counsel for the Indiana Department of Homeland Security and was named Indiana's 2008 EMS Instructor of the Year.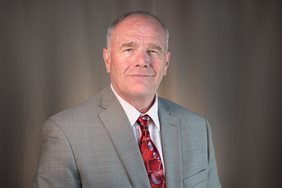 James Davis, ED.D, RN, EMTP
Fire Chief at City of Fort Worth, Texas
Jim Davis is currently the fire chief in Fort Worth, Texas. He is a Columbus, Ohio native having worked for thirty years with the Columbus Division of Fire rising to the rank of Assistant Fire Chief of training and emergency medical services (EMS) and then Administration prior to his appointment in Fort Worth. He has over thirty years of experience in EMS as a paramedic with a combination of private and public experience. He is a registered nurse with a critical care background in ER, ICU, and toxicology at both the adult and pediatric level. In addition, Jim worked in the critical transport area as both a paramedic and registered nurse in ground, rotor-wing, and fixed wing environments.

Jim previously sat on the Ohio State Board of Fire, Emergency, and Transportation Services where he was the chair for two years assisting navigate the consolidation of two separate boards overseeing EMS care and patient transport. Additionally, as a board member of the Central Ohio Trauma Systems (COTS) he participated in the regionalization approach to disaster and trauma care throughout a multiple county region. Jim currently sits on the Board of the Tarrant County 9-1-1 System and MedStar Mobile Health Care. In addition, Chief Davis is on the advisory committees for Tarrant County College and the University of North Texas-Dallas fire education programs.

He holds a Master's degree from The Ohio State University in Business of Operational Excellence (MBOE) where he obtained his Six Sigma Black Belt. He completed his Doctorate in Organizational Learning at the University of Pennsylvania Chief Learning Officer Program (CLO Program) where his dissertation focused on the use of medical simulation to understand additional contributing factors involved in sentinel events in healthcare.